Picture yourself boarding an airplane and having a charming flight attendant, who addresses you by your name, and takes your coat before you settle into your sumptuously reclining seat. Moments later, you're offered a pre-flight glass of champagne, and within an hour or two of the flight, a 5-course meal freshly prepared by a world-class chef arrives, paired with a sommelier-selected wine. Imagine arriving at your destination the next day, after a deep and restful sleep, and being afforded the luxury of freshening up with a shower and a delicious, healthy meal in the serene atmosphere of the airport's first class lounge before continuing on to the next phase of your journey. This is what it's like flying first class and the experience is the same whether you paid full price, or whether you are flying first class cheap! So why not find out how to get the cheapest first class flights to where you're headed, and enjoy all the perks of first class for less money?
Why Flying First Class Cheap is the Best
Flying first class cheap is one of the most coveted experiences out there. Nothing compares to the fabulous amenities, privacy, gourmet meals, first class lounges, and more that await discerning travelers. The big question though is how to find the cheapest first class airlines? What so many people don't realize is that you don't have to be rich in order to afford first class tickets. In fact, armed with the right knowledge, just about anyone can afford to fly first class with renowned airlines such as Emirates, Qatar Airways, Singapore Airlines, and ANA.
Flying First Class Cheap: How to Find the Cheapest First Class Flights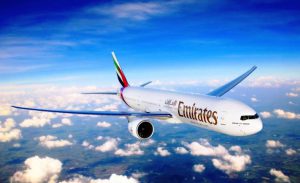 We've all heard a lot about collecting reward miles and there are a lot of offers out there to choose from. Let's say you want to book a ticket for the legendary first class cabin on an Emirates flight. According to Sam Huang of TopMiles.com, one of the best offers on the market right now for flying first class cheap with Emirates is to collect Japan Airlines (JAL) Miles.
With the recent devaluation of Alaska Airlines, mileage addicts have been looking for an alternative way to book Emirates First Class tickets without paying a fortune in miles. One of the best hidden secrets is Japan Airlines' (JAL) partner award chart, which has quite a few incredible deals for medium haul flights in Emirates first class. Japan Airlines uses a distance-based award chart, which means the number of miles you pay depends on the total distance flown.
What stands out is the extremely low mileage rates for flights under 10,000 miles, which cost only 100,000 JAL miles for a round trip flight in first class on partner airlines, including Emirates. This opens quite a few sweet spots, especially if you're looking to fly from the east coast to Europe on Emirates, which operates two flights from the New York area: New York (JFK) to Milan (MXP) and Newark (EWR) to Athens (ATH).
Both flights are under 10,000 miles, which means you can fly round trip on either route in Emirates First Class to Europe for only 100,000 JAL miles. In comparison, the same exact trip using Alaska Mileage Plan miles is 180,000 miles, one way!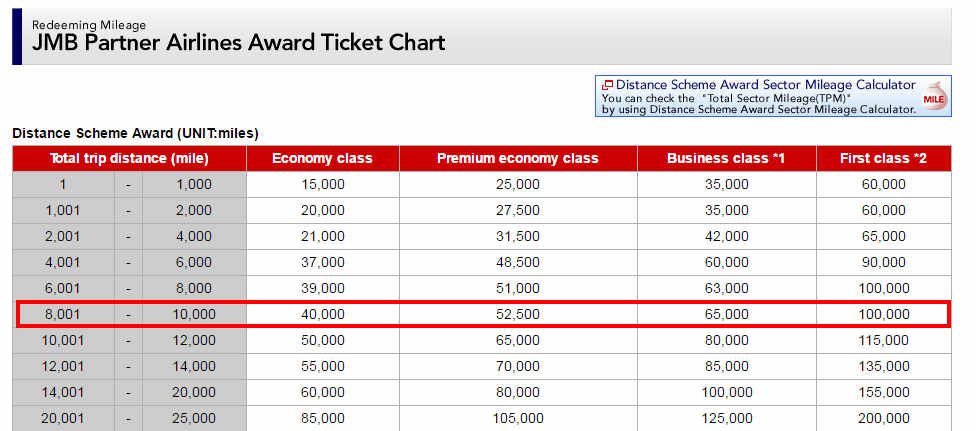 Furthermore, as Sam outlines in his eye-opening post, Japan Airlines allows travelers to use points in open jaw trips, so, for example, you could book your flight from New York to Milan and then return to the United States from Athens. Earn Japan Airlines Miles with AMEX SPG Personal and AMEX SPG Business Cards and you'll be flying first class cheap with top-notch airlines like Emirates in no time. But if this sounds like too much of a hassle, and you want to save time and money, then that's why using an agency that specializes in booking discounted first class flights is the way to go. There are many tricks to finding the cheapest first class flights online, and we know all of them! If flying first class cheap is your goal, then all you need to do is ask Wholesale Flights. It's our job to help you find the best first class deals online. Your tickets are just a few clicks away!