Imagine nestling deep into your spacious seat, on-board a flight to your dream destination, in the decadently relaxing atmosphere of first class flights. There are no screaming babies yelling into your ear, and no stressed-out parents chasing their toddlers down the aisles. Picture the finest first class food, luxurious cocktails, plush first class seats and discreet on-board services. This all sounds like a dream come true, but can regular people afford the luxury of flying first class? You might just be surprised at the answer!
When you know how to get cheap first class airline tickets, you too can travel with the 1% in absolute luxury, with every convenience you could possibly imagine. As you will read below, it only takes a little bit of knowledge to find the best first class flight deals that will help you travel like a first class world traveler, enjoying all the finest things in life, getting the fantastic treatment that you deserve, and all the while secretly delighting in the fact that you saved tons of money!
How to Get Cheap First Class Tickets
Caz and Craig Makepeace of ytravelblog.com have some excellent advice on how to get cheap first class airline tickets. It turns out that one major factor that can really help you find the best first class flight deals is to consider what day you will be flying. At first this might seem like an insignificant little detail, but it truly is one of the best kept secrets to getting cheap first class airline tickets.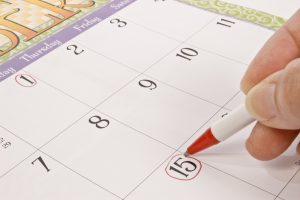 The consensus is that it's best to FLY OUT on a Tuesday, Wednesday or Saturday. These are typical off-peak days with airlines carrying fewer business travelers, usually meaning lower fares and a surplus of seats. You also have a better chance of grabbing frequent flyer seats on these days (which we love). Fridays and Sundays are usually the most expensive days to fly.
And don't get confused with the idea that buying a ticket on a certain day will result in lower airfare. That's a separate thing to the day you actually fly! It has been suggested to try these combinations:
Domestic: depart Saturday, return on a Monday.
International: depart Tuesday, return on a Wednesday.
When to Book Cheap First Class Airline Tickets
It couldn't be simpler. Caz and Craig clearly have a lot of experience traveling first class – over 40 years between them, in fact. They even analyzed a study of over 560 million flights and found that the optimal time to book cheap first class airline tickets was 7 weeks in advance for domestic flights, with the worst times being either within 14 days of flying, or too far in advance, at 5 months and beyond. If you really want to discover how to get cheap first class airline tickets, knowing when is the best time to book a flight will seriously help save you a ton of money!
So, in conclusion, it's actually quite easy to fly in style when you know how to find cheap first class airline tickets. With some straightforward planning, you can obtain some of the best first class deals out there! Also, keep in mind, knowing when is the best day to book a flight and figuring that into your traveling plans will truly go a long way to saving you loads of money. Once your cheap first class airline tickets are reserved, get ready to enjoy all of the luxuries of flying first class for your next trip, but at a fraction of the cost!