From North to South and East to West, Europe is an absolutely stunning continent. From ice fishing in Scandinavia to sunbathing on the Iberian Peninsula, you'll never run out of things to do once you've crossed the Atlantic. For those of you who choose to make that journey in the comfort of business class, we're here to present our picks for the best business class flights to Europe.
Flying to Europe on Iberia Airlines' Business Class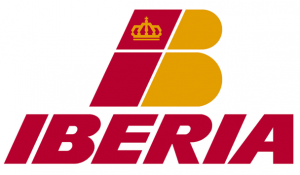 For our first choice we'd like to highlight one of the lesser-known business class airlines that flies to Europe, Iberia Airlines. Focusing on travel to and from Spain, Iberia never seems to miss the little things. It's these small touches that makes them on of the best business class flights to Europe. But don't just take out word for it. Eric Rosen from thepointsguy.com attests to that in the following excerpt:
Shortly after I boarded, a flight attendant came by to introduce herself and hand me an amenity kit. These cute little kits were purple with red zippers and contained the usual suspects — a toothbrush and toothpaste, a comb, socks and earplugs — as well as L'Occitane lip balm, moisturizer and cleansing wipes.

The other interesting thing about Iberia is that Wi-Fi is available and business-class passengers get a quick hit of four megabytes for free. I used mine to send a couple of texts and emails from my iPhone.
As any seasoned business class flier can tell you, Wi-Fi is not an extravagance you can expect while soaring through the skies. It's this attention to detail that makes Iberia a terrific choice for flying business class to Europe.
United Airlines' Business Class Flights to Europe

Next on our list is United Airlines. With seating pods not rivaled by any other American competitor, United is as impressive as can be. Their seating allows for the privacy and comfort you need to arrive in Europe feeling refreshed. After a long international flight we think you'll agree that having the most comfortable business class seats goes a long way towards being one of the best business class flights to Europe. United business class is an excellent choice.
Why Fly American Business Class?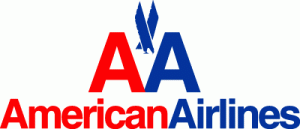 Last, but not least on our list of the best business class flights to Europe, we have American Airlines. When you fly American business class, you know you'll be taken care of from departure to arrival. Dana Zeliff of The Talking Suitcase writes about utilizing priority check-in in the following snippet:
As business class passengers, we took advantage of priority check-in. This was great, as the standard check-in line and kiosks were jam packed. Even in the priority line, we still waited approximately 20 minutes.  Another great feature of flying business with American, is the extra luggage allowance. We were each allowed 2 checked bags, up to 70lbs each! When packing for a year, we really needed all the extra space and weight we could get!
The usefulness of perks like priority check-in and extra luggage allowance can't be underestimated. An extra slow check-in can ruin a flight, or even worse, make you miss it. And getting dinged for going over on luggage is enough to put a person in a bad mood for their coming flight.
If you're making your way to Europe, you can't go wrong with one of these three sterling airlines. Not only do the represent the best business class flights to Europe, but they also offer some of the cheapest business class flights to Europe as well.  So, go ahead and book luxurious business class flights to Europe, and don't forget to send a postcard!