We all know the inherent problems involved with flying in economy class. The seats are close together, so there isn't much legroom. On top of that, they don't recline very much, so good luck getting any rest. The food is sub-par at best. The service can leave something to be desired. The personal screens don't always work, and you just have to deal with it.
Look, it isn't like flying coach is the worst thing in the world, but it's also far from the best. On the other hand, it's not a stretch to say that flying business class is the best and if you're asking yourself flying business class worth the money, then we're here to let you know just how worth it is! For all you travelers who've never had the privilege and are asking what flying business class for the first time is actually like. Today, we'll look to answer just that question!
What to Expect from Business Class Flights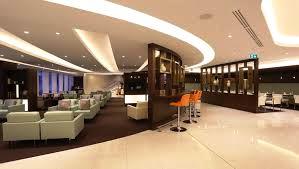 If you've never flown business class, prepare to have your eyes opened up to a whole new flying experience, form airport to airport. Let's start with the pre-flight routine. What you're used to is an airport experience that's either hectic, uninspiring, or both. When you fly in business class you have access to exclusive business class lounges. The perks of one of these lounges are highlighted in the following excerpt from the Luxury Travel Expert:
The Admirals Club Lounge, with its comfortable chairs, is a quiet, relaxing escape from the regular craziness of the terminal below. Complimentary coffee, tea, soft drinks and light snacks are offered, while wine, beer, premium brand spirits and healthy food choices are available for purchase. There's also free high-speed WiFi. PCs with internet access are available for those without desktop or Ipad. If you want to refresh, eight showers are available. Probably the best thing about the Admirals Club is the presence of AA agents that can work a lot faster on rerouting your ticket in case you encounter flight troubles (which was luckily not the case for me).
You wouldn't imagine how much something like having access to a warm shower improves your travel experience. Such a simple experience becomes a true luxury when you're stuck in an airport and about to fly half way across the world! Also, having travel agents there who aren't busy with the rest of the airport is a major plus. Welcome to the business class lounge, your life just got a lot easier. Just one of the many perks of flying business class!
Why Business Class Flights Are Different
Then there's the flight itself. Flying business class is so different from what you're used to in economy that you'll have to give your head a shake. Hilary White of Popsugar recently got to experience flying Emirates business class and was thoroughly impressed:
I was able to experience the palatial features of Emirates business class. I flew from Bangkok, Thailand, to Dubai, UAE; had a layover in Dubai; and then flew Dubai to LA — both legs of the flight (one seven-hour and one 17-hour) were in Emirates business. With large big-screen TVs, personal minibars, full meals and drinks available the entire flight, and so many movie and TV options I couldn't keep count, the flight was a far cry from your average trip — and I loved it.
When you're flying business class for the first time it can be almost overwhelming. There are so many perks that it can be hard to wipe the smile off your face. But don't worry; no one will make you.
Everyone should have the opportunity to fly business class, and the truth is you do. Don't settle for less, get out there and book the flight of your dreams. Enjoy the great food, and fantastic service. You deserve it! If you need help finding cheap business class tickets, well…that's exactly what we're here for! Just ask us to help!