If you live in a place with a cold, harsh winter now is the time to rejoice. The weather has broken. The sun seems to shine a little bit brighter each and every day. The flowers are blooming and the birds are chirping. It's a magical time, the arrival of spring, the thawing of our frosted bones, and the promise of a long summer ahead.
Of all the things one can do with their summer, travel is always an exciting choice. A European vacation, in particular is a classic summer activity. Whether you choose to climb the Eiffel Tower in France, or check out some Gaudi in Barcelona, a trip to Europe perfectly combines relaxation with adventure. If you're planning on spending some time across the pond this summer, you'll want to know how to find discount business class to Europe. Let's get into it.
Finding Discount Business Class to Europe
First things first about finding discount business class to Europe…let's talk about frequent flier miles. A lot of people collect them without ever even realizing what they can do for them. You may have a credit card that collects rewards or you may be part of an airline loyalty program. However you're collecting miles, you should be aware of how many you have and what you can get with them. Sarah Schlichter of Smarter Travel agrees:
Why pay a fare at all when you can use your frequent flier miles? Although redeeming miles has gotten more difficult in recent years, it's still a good option to consider, particularly if you're booking early; airlines designate a limited number of seats on each flight as eligible for award travel, and these seats go quickly. 
As Sarah notes, these flights can go quickly, so keep a diligent eye on them. Award travel is one of the greatest perks of being part of a rewards program. You deserve to be rewarded for your loyalty, so make sure you don't let those miles go to waste.
How Else Can You Find Discount Business Class Fares to Europe?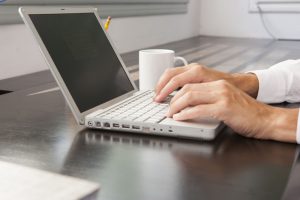 Our second tip for finding discount business class to Europe this summer is to set up some email notifications. You may have heard of doing this, but like so many others, just never bothered to try it out. Once you put this trick into practice, though, it does all the work for scoring discounted business class fares all on its own! Just sit back and wait for your emails letting you know about some of the cheapest business class flights you'll find anywhere. Erica Ho of Lifehacker elaborates in the following excerpt:
It may not always be friendly to your uncluttered inbox, but a good source of deals comes straight from the companies themselves, and sometimes the best deals can be found here. Using a good organizational system like personalized filters in Gmail or a separate email inbox will keep emails from cluttering up your inbox. 
Setting up some filters in your inbox, like Erica suggests, is a good idea. Once you've made the right adjustments, this is a great way to find tremendous business class deals. Soon you'll be flying to Istanbul, or anywhere else in Europe, in business class without a care in the world.
Keeping your eyes open for discounted business class flights to Europe, and employing a few simple tricks for finding cheap business class tickets is always worth it. Making your way to Europe for a warm summer jaunt is the kind of thing that dreams are made of. We want to see your European dreams come true. Happy travels!