Flying business class is what dreams are made of. We don't want to sound like we're exaggerating, but it's true. Getting to feel as though you're having alone time, as you soar through the air is pretty special. You can recline in your plush business class seat, enjoy your privacy in your sectioned off business class cabin, sip a drink of champagne and gaze out of your private window and enjoy the beautiful view. These are just some of the luxuries that you'll experience on your next business class flight. But what could make all of this even better? How about finding discounted business class flights to wherever you're going? It's possible! Here's what you need to know.
2 Tips on Finding Discounted Business Class Flights
Here are two of our best tips for finding discount business class flights. Whatever you choose to do, you're likely to pinch yourself to see if you'll wake up. The one thing that stops people from flying business class is the price. That shouldn't be the case though, as there are a number of ways to secure discounted business class flights.
1. Check Lesser Known Airlines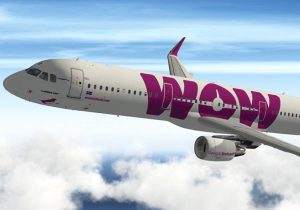 One thing you can do when searching for discounted business class flights is look at lesser-known airlines. Melanie Lieberman of Travel and Leisure writes about one such example in the following snippet:
Not all business class experiences are equal, which is why travelers might have better luck with lesser-known, regional, or low-cost airline.

The Icelandic budget carrier WOW Air, for example, has a product called WOW Biz. It's not your typical business class — the best possible seat is extra wide and features a foot rest, but you won't get to bed down on a lie-flat model. You will, however, enjoy plenty of other premium perks like complimentary checked luggage, a free in-flight meal, and priority boarding.
As you can see, cheaper doesn't have to be worse. You can still get an extra wide business class seat with a footrest at a fraction of the price of other, pricier business class airlines. In the end, business class still beats what you might be used to, even if it's a slightly less luxurious business class.
2. Time Your Business Class Flight Right
One major, but often overlooked strategy for getting cheaper airfare is to time your flight properly. By giving yourself the flexibility to book for less popular departure times, you can find the best time to book business class flights and save a lot of money. Michael Gebicki of website, Traveller explains:
On busy routes used by many business travellers, early morning flights and those around 6pm are usually more expensive, since that's when demand peaks. Mid-morning and late evening flights are usually cheaper, and potentially a more relaxing time to fly, too.


Staying away from peak travel times is paramount. If you need to shift around your schedule a bit in order to fly during these off times, do it. It's worth it. And as this blogger points out, it's often a nicer time to fly anyway. Not only will you save money but your chances of having an empty seat next to you will increase.
Finding discounted business class flights can be a little bit of work, but you'll always be glad you took the time. The perks of flying business class are innumerable. Flying business class is a much-deserved break from the rest of your busy life. For a few hours in the sky you can stop worrying about what's for dinner, or picking up the kids, or what your boss needs from you tomorrow. Just sit back, relax, and take it all in. You're headed places.