The city of lights is a marvel of a city. One of the most romantic places on Earth, Paris, France is an absolute stunning place to visit. The food, the wine, the history, the culture, the fashion, Paris is truly a city that has it all. With everything from the Louvre, Notre Dam Cathedral, the Eiffel Tower and The Arch de Triomphe, there is just so much to see and so much to do in France's capital. Any trip to Paris is bound to be an experience of a lifetime, and with such an experience ahead of you why would you fly there in anything less than the lap of luxury? That's why many people traveling to Paris decide to fly business class flights to Paris.
Business Class Flights to Paris: Luxury You Can Afford!
Once thought of as a luxury reserved only for the rich, flying business class is no longer out of reach for the average flier. By staying aware of various deals offered by airlines, you can indeed find cheap business class flights to Paris and many destinations across Europe for less than you would've imagined. You just need to keep your eyes open early and look for deals and discounts often. They are absolutely out there!
Of course, not all business class flights were created equal. Some are known for their roomy business class cabins, while others for their 5 star business class cuisine. Choosing between different business class flights to Paris will come down to what exactly you value in a luxury flight. In the helpful infographic below, you'll find a chart of some of the major airlines' strengths and weaknesses when it comes to business class flights: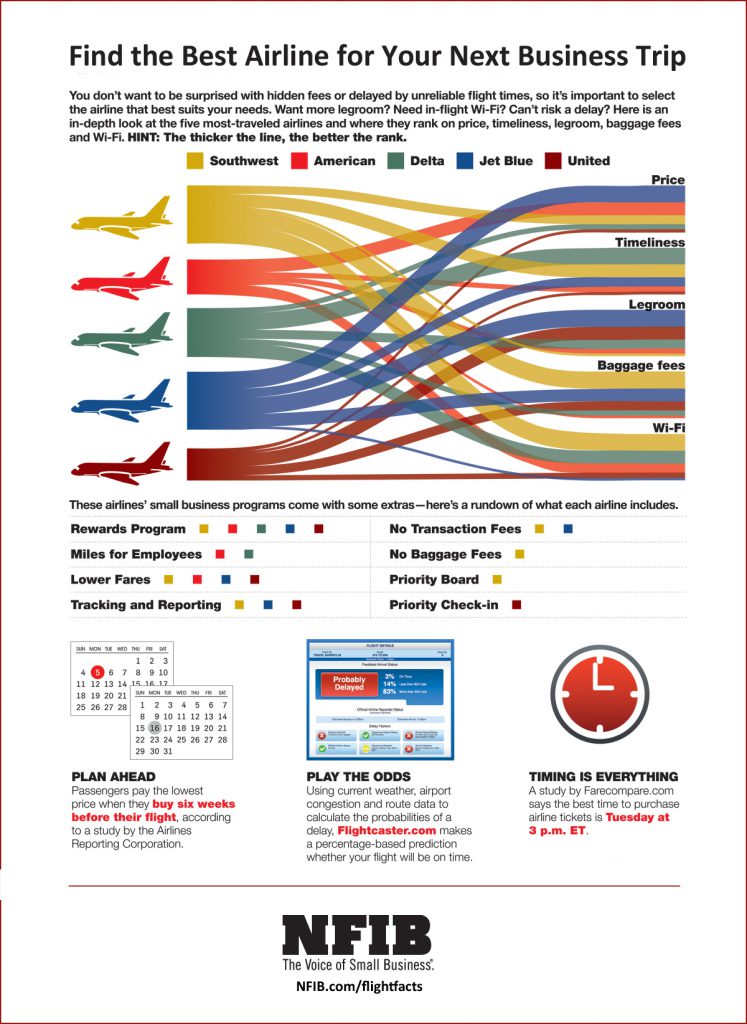 If Wi-Fi access is important to you, then United might not be the best option, but if legroom and a lush business class seat is your main concern, they have you covered. It's all a matter of personal choice. Flying business class to Paris is going to be absolutely amazing, no matter what, but that doesn't mean you shouldn't shop around to get the best international business class tickets you can for your trip to Paris.
International Business Class Flights, The Height of Luxury
Another option is Delta Airlines. Delta's been putting a lot of thought into their business class fleet, and it seems it's paying off. If you didn't think international business class flights were luxurious, get a load of what a travel blogger ate on a recent trip to Paris. All the delicious details are in the following excerpt:
Delta starts your flight off with a nice selection of appetizers:

Lightly smoked salmon with a fingerling potato salad, cucumber raita and American caviar
Marinated beets with strawberry burrata and crispy quinoa
Potato leek soup with cheddar crumble

For the main course, there were four options:

Braised lamb shoulder with freekeh, roasted tomato and fava bean-mint pesto
Curry braised chicken leg with basmati rice, almond roasted cauliflower and sumac yogurt
Fish and shellfish bouillabaisse with spring vegetables and barley
Baked cavatelli with wild mushroom, swiss chard and parmesan
With a menu like that, you'd think you're at a 5 star restaurant, not on an airplane. Eating food prepare by top notch chefs during your flight is just one of the many perks of flying business class that will make your flight to Paris a truly wonderful experience, really setting the tone for a fabulous trip once you land in France.
How to Find Cheap Business Class Flights to Paris
As your parents probably told you a million times, money doesn't grow on trees. You work hard for the green stuff, so you should know exactly what you're spending it on. Each airline is unique in which services they put their emphasis on in their business class flights. Just like people have preferred car companies they trust, you need to find which business class airline provides the services you want to experience during your business class flight to Paris. There are many options to choose from when booking your business class tickets to Paris, and we're here to help you find the deal that's best for you.
Want to save 30-70% off your business class flight? Just ask us! There are many deals out there that we can help you find. The world is literally your oyster, or as the French would to say, "le monde est ton coquillage!" Here's to getting all that you desire, and having the Paris vacation of a lifetime.