If you've never flown in business class before, you don't know what you're missing. Business class travelers avoid all of the annoyances of economy class, while enjoying exceptional perks and services, including absolute comfort aboard the plane, incredible cuisine, access to exclusive airport lounges, and many other wonderful amenities.
Whether it's your first time or you frequently purchase premium tickets, is searching for discount business class flights worthwhile?
Discount Business Class is Definitely Worth It!
You will be amazed to discover that there are companies who specialize in obtaining discount business class tickets and have the ability to save you as much as 40-70 percent on premium flights to Barcelona, Nice, Berlin, and many other international destinations.
So, How Do They Do It?
The best of these companies have access to exclusive fares databases with exceptionally low prices, which cannot be found through other booking websites or directly from airlines. By utilizing their services, you will be able to save massive amounts of money on discount business class tickets. Not only that, but you will also experience exemplary customer service throughout the booking process.
You will be assigned a personal travel concierge who will be responsible for finding the very lowest fares within your desired itinerary. Simply tell them what you need and they'll search through their exclusive databases and offer you incredible deals for your next business class trip.
Additionally, your discount business class specialist will be able to assist you with other aspects of your trip, including transportation to and from the airport, hotel reservations, and booking a rental vehicle at your destination.
Business Class Travel is the Only Way to Go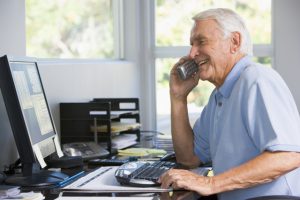 By utilizing the services of a reputable agency, you can obtain incredible deals on discount business class tickets. Make your travel time as enjoyable as possible, and never suffer through an economy class flight again. Book a business class flight at an affordable price today.
Renowned journalist Ismat Sarah Mangla describes just how much better her travel experience was when flying business class:
"Years ago, while flying from Dubai to Paris on Emirates, my mother and I were upgraded from coach to business class, through no doing of our own. When we received our boarding cards, we glanced around surreptitiously, wondering whether we were just the lucky beneficiaries of somebody's egregious mistake.
The experience was glorious: All the pains and indignities one typically suffers on a long flight in coach were nonexistent as we nibbled on Godiva chocolates after our multicourse meal served on real china and snoozed in our roomy, fully reclining seats. We arrived in Paris impossibly fresh after such as long international flight. Of course, our joy was soon erased as we shuffled into coach class of an American Airlines Group Inc. jet bound for the U.S.
Since then, I've looked longingly at business-class fares whenever I book a trip. As travel expert Johnny DiScala, aka Johnny Jet, puts it, "Once you've flown up front, it's tough to go in the back." But on a journalist's salary, those fares — which are often dramatically higher than those in coach class — remain out of reach."
Why Not to Fly Coach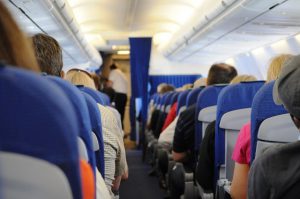 And flying coach has only gotten worse, as seats shrink and service gets stingier. Meanwhile, the experience beyond the coach-class curtain appears to be even more luxurious, with airlines racing to improve their premium cabins with amenities such as private suites and fully flat seats. And as carriers operate more packed flights, chances for random upgrades have become impossibly slim.
Other downsides to flying coach include:
Less legroom
Chairs that don't recline
No access to exclusive airport lounges
Standard boarding
Less in-flight perks
But experts say it is possible to experience the comfort of business class without paying through the nose. It requires a bit more legwork on the ground before you travel, but once you're relaxing in premium class with a drink in your hand, it will have been worth it.