Have you ever wondered why most often your airline pilot if male? That's because by and large, most of the world's airline pilots are men. There is a steadily growing number of women pilots however. More and more are taking the helm of your flights each year. As an article recently published in Forbes states,
Though precise figures are constantly changing, Federal Aviation Administration statistics state that 4.36 percent of all U.S. pilots are women. The International Society of Women Airline Pilots says that there are some 7,409 female airline pilots worldwide, and that women account for 5.18 percent of the pilots at 34 major airlines. The following infographic uses that data, which was published in the Telegraph, to show the major airlines with the most female pilots. United comes first, with women accounting for 7.4 percent of its pilots, followed by Lufthansa (7.0 percent) and British Airways (5.9 percent). In the case of Southwest Airlines, Shults' employer, female pilots only account for 3.6 percent of the company's total pilot count.
Below is an infographic published by Forbes showing the breakdown of female pilots across all airlines.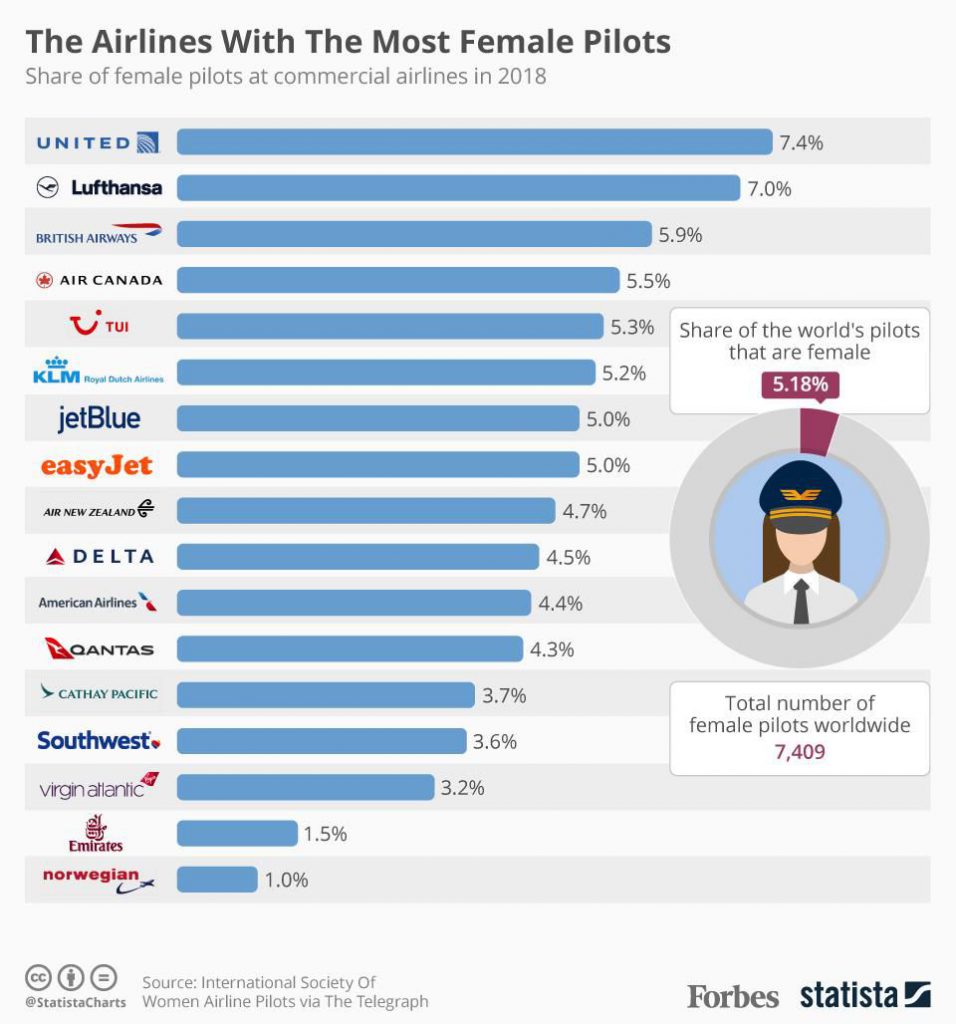 >>Originally Published by Forbes. Click to Read Full Article.