With its gorgeous cities, stunning landscapes, and rich history, Europe has always been a number one travel destination. Whether you are traveling for business or for pleasure, you'll inevitably be returning time and time again so it's crucial to know the cheapest way to fly business class to Europe. Experienced travelers swear by premium tickets to Europe, because they know that when you have to take a long-haul flight, it's crucial to have a restful and comfortable journey so no time is wasted recovering at the destination, when you should be enjoying it!
Cheap Business Class Flights to Europe? Here's How.

As Lars Condor explains in his article on A Luxury Travel Blog, the cheapest way to fly business class to Europe is to take advantage of what is professionally known as 'offshore originations', where you start a pattern of round-trips originating in Europe, rather than North America.
"Here's how it works: first, travelers arrange a one-way "positioning trip" using money or miles from their home city to Europe. Then, they purchase round trip business class travel from Europe to their home city. After the initial positioning trip, travelers will have a spare return flight to Europe that will be ready to use for their next trip overseas. This can take some advanced planning, but with a little research or the help of travel intelligence companies, the savings on your next international business class flight can be substantial."
According to Mr. Condor, another great reason to use this method of getting cheap business class flights is the flexibility that it can provide. Anyone who's ever had to change or cancels flights knows how much of a headache that can be, as well as how costly.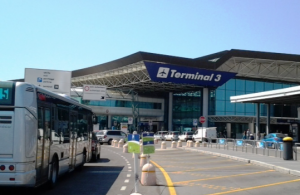 "As an added bonus, business class tickets starting in Europe also have more relaxed cancellation and change policies compared to flights originating in the U.S. For example, the higher $4,619 round trip fare from Los Angeles to Rome carries United Airlines' most restrictive cancellation penalty. This particular round trip United flight – like many other international United Airlines flights originating from the U.S. – is non-refundable and carries a $450 penalty for any changes.
The lower $2,067 round trip business class fare originating in Rome, on the other hand, is refundable after a €400 ($447.62) penalty, and changes incur a €240 ($268.57) fee – which is just a slight inconvenience considering the tremendous cost savings found on the flight to begin with. So no matter when you decide to venture out on your next trip to Europe, you will have your ticket ready at a substantially lower price than what everyone else is paying for the same ticket."
Finding Cheap Business Class Tickets to Europe: Yes You Can!

It's true that the cheapest way to fly business class to Europe involves a bit of pre-planning, but you'll be amazed at how much money this simple tactic will save you on your business class tickets. As Mr. Condor mentioned, it is also wise to seek out the advice of an experienced travel agency that specializes in cheap business class tickets to Europe. These agencies are privy to extra special business class deals that you'll never find through regular travel websites or directly from airlines, guaranteeing you the best deal for your luxury seats. So if you're looking for cheap business class tickets to Europe, there's just one more thing we need you to do…contact us!