Okay, so you've decided you're going to Europe for your vacation or work trip and you know you're going to purchase tickets on premium flights. But before you book your itinerary, you should ask yourself: Do I know how to get cheap business class flights to Milan, Nice, Vienna or other European destinations?
Discounted Business Class Flights to Europe
Most importantly, be sure that you seek assistance from an agency that specializes in obtaining discounted business class flights. These companies have access to airfare databases with lower prices than can be found on any travel website or from the airlines themselves, and you will be amazed by how much money they can save you on business class flights to Milan, Nice, or beautiful Vienna.
When to Book Cheap Business Class Flights to Europe
At the same time, there are still several other things for you to consider, such as the best time to purchase cheap business class flights. The following infographic clearly illustrates how much the prices can vary depending on the day of the week and the time of year that you book: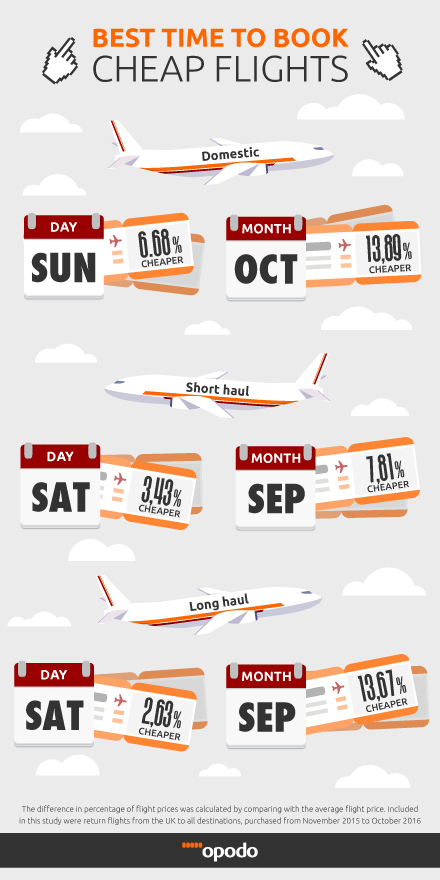 Your Next Travel Tip – Offshore Originations
Now that you're utilizing the services of a specialized travel agency and you know the best time to book cheap business class flights, you should consider using another amazing trick that can help you secure lower prices for your airline tickets.
As A Luxury Travel Blog describes in the following excerpt, some seasoned travelers are able to save even more money by taking a different route than expected:
The secret is to base your trips out of Europe.
By deploying a strategy that travel professionals call "offshore originations", savvy international travelers from the U.S. can take advantage of lower business class fares with relaxed penalties by starting a pattern of round-trip flights that originate in Europe, instead of in the United States. This tactic saves money in the long run because business class fares between, for example, Rome and Los Angeles are currently more than 50 percent less expensive compared to business class fares with the same airline originating in Los Angeles.
Here's how it works: first, travelers arrange a one-way 'positioning trip' using money or miles from their home city to Europe. Then, they purchase round trip business class travel from Europe to their home city. After the initial positioning trip, travelers will have a spare return flight to Europe that will be ready to use for their next trip overseas. This can take some advanced planning, but with a little research or the help of travel intelligence companies, the savings on your next international business class flight can be substantial.
Of course, you want to purchase business class flights to Milan, Nice, Vienna and other great European destinations, but remember, the aforementioned tips can save you massive amounts of money, allowing you to get cheap business class flights every time that you travel. Make sure to do your research and you'll be amazed by how affordable business class flights can be.
We hope these ideas help you find incredible deals on your next airline tickets, and we hope you have a wonderful trip!