We all would love business class flights to Barcelona, Florence, Prague or other great European destinations. The food is amazing, the service is incredible, and you're not crammed into a tiny seat next to screaming children and frustrated adults in economy. In addition to fine dining and exemplary customer service, premium travelers gain access to posh airport lounges, are treated to priority check-in and boarding, and experience comfort and luxury throughout their trip.
Tips for the Cheapest Business Class Flights
Surely you're convinced that premium tickets are the way to go, but you may be thinking that you won't be able to afford the increased price. However, guess what? There are many methods that you can use to get cheap business class flights to Barcelona or another European destination of your choice, which cost much less than you are probably expecting. Even if you think that premium tickets are out of your reach, you may be surprised to discover that you can afford to travel to Europe in style on your next trip.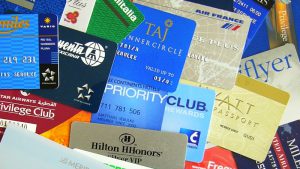 A Luxury Travel Blog author Hilary Stockton talks about the ways that savvy travelers can use frequent flyer miles and points for incredible advantages:
If you're sitting on hundreds of thousands of frequent flyer miles and points, don't cash them out for gift cards, a toaster, or use the Pay with Points option if you want to maximize their value. Instead, consider planning your trips well in advance (we plan ours about a year in advance) in order to be able to redeem for first class and business class award flights. While we rarely pay for flights and hence don't have frequent flyer elite status with any airline, we earn about a million miles and points a year from our credit cards, including signup bonuses, category bonuses and spend, and these miles enable us to reserve first class and business class award tickets that retail for anywhere from $5000 to $25,000 or more, per ticket.
Stockton clearly has a wealth of experience to bring to the table when it comes to getting the cheapest business class flights, and her ideas are definitely worth exploring. She continues by explaining that the best flights are available with miles and points:
We've enjoyed flying in Singapore Suites, Etihad First Class Apartment, Emirates First Class, Cathay Pacific First Class, Qantas First Class, JAL First Class and other first class and business class flights. These represent the very best first class products currently offered on commercial flights. In contrast, the best luxury hotels and resorts, such as Aman Resorts, Cheval Blanc, The Peninsula, Four Seasons, and Mandarin Oriental, not to mention many luxury boutique hotels, cannot be redeemed for with miles and points, at least not at a valuation of 2 cents per point or more.
There's no question that it makes a lot of sense to get the most out of your hard-earned frequent flyer miles and points, and it's one of the many things to think about when considering how to get the cheapest business class flights.
Remember, discounted premium tickets can be found if you follow the necessary steps, allowing you to enjoy a luxurious and relaxing travel experience from beginning to end!