As we're all aware, Europe is an extremely popular travel destination for vacationers and business travelers alike. With a multitude of stunning countries all packed into a relatively small area, traveling to the European continent is a dream come true for adventurers. The charm of Western Europe is undeniable. Countries like Portugal and France can have a certain royal feeling to them. Eastern Europe is home to less traveled-to gems like Serbia and Croatia. If amazing beaches are your thing, these countries will absolutely wow you. Then of course there's Scandinavia, and their quirky sensibilities, stunning design and beautiful people.
Any way you cut it, Europe is just plain fun. Flying to Europe however can be a little less than fun however if you plan to fly coach. That's why people who truly want to make the most of their European vacation choose to fly business class. Business class may sound expensive, but don't worry! We'll show you how to find cheap business class to Europe! With a little time and a little effort spent searching for discount business class tickets you can actually do pretty well for yourself!
Tips on Booking Cheap Business Class to Europe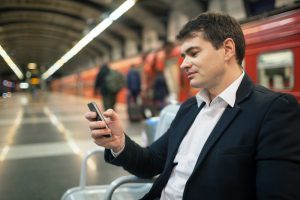 The first thing to do to make sure you don't miss out on any cheap business class ticket deals to Europe is to sign up for fare alerts. With this handy tool, you can isolate specific flights you're interested in, and have an eye kept on them for you. Any time a great deal on business class to Europe hits the market, you will be automatically notified. Pretty amazing right? Fare alerts are one of the absolute best ways to find cheap business class to Europe. A travel blogger elaborates:
Many flight search engines allow you to set up a fare alert that monitors the price of a route over the travel dates you select. Do this now if you're even thinking about booking a trip. Email alerts will be sent to you if the fare starts to rise, notifying you that it's time to think about booking. The alert will also ping you if a fare drops, allowing you to book at bargain rates.
To borrow a phrase from the world of infomercials, with fare alerts you can set it and forget it. Type in your information, set it to monitor the business class flights to Europe you are trying to save money on, and wait for it to alert you when it finds cheap business tickets class to Europe. Sure beats looking every day yourself to see if your desired ticket has dropped in price!
Options for Cheap Business Class to Europe
Another thing to keep in mind while trying to find cheap business class to Europe is the airline you're flying with. Europe has some smaller airlines that will offer very good prices on business class tickets. One such airline is LOT airlines, based in Poland. While it may not be as flashy as some high profile European business class airlines, LOT is a dependable airline, and their business class offers the luxury that travelers crave. One such traveler wrote about his experience finding a much cheaper ticket on LOT in the following excerpt:
I was traveling between New York and Zurich. Booking my ticket about 10 days before departure left me with nonstop pricing of nearly $2,000 in economy class and over $7,000 in business class. TAP Air Portugal, Turkish Airlines and LOT Polish were all offering roundtrip business class fares between the two cities for just over $2,000. Having flown with TAP (Lisbon is easy to connect, but its business class seats are circa 1995) and Turkish Airlines (one of the best business classes in the world, but a significant detour), I decided to try going via Warsaw.
When you consider that he left only 10 days to book, $2000 is a remarkable price for a business class seat. This traveler won big by flying with LOT.
By paying just a little bit of attention and using these strategies, you can find great options for cheap business class to Europe. Good luck, and happy travels!