Imagine yourself enjoying five-star cuisine in a luxurious seat high up in the sky. Feeling tired? Simply recline your seat into a fully-flat bed to get some much-needed sleep during your flight. Thirsty? Take your pick from a wide selection of exceptional wines and top-shelf spirits. Want to work? Utilize a fully-functional and spacious desk area featuring the latest technology, all within a quiet environment.
Does this sound too good to be true? Well, the fact is that you can enjoy everything above and more when you book a first-class flight for your next trip.
So, what's the best way to purchase a premium ticket at an affordable price?
There are many methods that can allow you to save massive amounts on your first-class airfares. The first step is to contact a travel agency that specializes in obtaining discounted tickets for first class travelers. You will be amazed to find out that these companies can save you as much as 40 to 70 percent on premium tickets to Paris, Barcelona, Venice, and many other top destinations around the world.
How do they do it?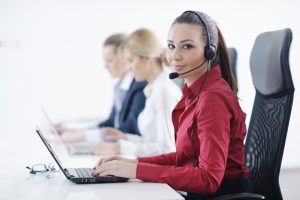 Discount business class and first class ticket agencies have negotiated specialized deals with major wholesalers and consolidators, which allow them to access exclusive databases containing exceptionally low prices that cannot be found directly from airlines or from other travel booking websites. Forget all about paying full price! Instead, contact a reputable travel agency and see the massive savings that they'll help you discover. Additionally, they will make the entire process of booking a first-class flight much simpler. You will be assigned a personal travel concierge who will search for the very lowest price available within your desired itinerary. Simply send your request and the agent will do the rest. It's that easy! You will be sailing through the skies in the utmost luxury after booking a first-class flight, while enjoying huge savings on the ticket price.
While utilizing the services of a specialized travel agency is the ideal way to book a first-class flight at a deeply discounted price, there are other useful tips that can help you find exceptional deals.
DISCOUNT FIRST CLASS CASE STUDY
Travel blogger Lilit Marcus describes ways in which others have traveled in first class at a fraction of the regular price:
Blogger Sam Huang got the deal of a lifetime for an Emirates first class flight, and maybe you can too.
Emirates's first-class "cabin" is not only one of the world's most luxurious ways to fly—it's fancier than some hotels. Blogger Sam Huang was dying to try out the experience, but the $60,000 price tag for a round-the-world fare scared him off, understandably. However, he was able to get a ticket for just $300 and a hoard of Alaska Airlines frequent-flier miles (the two airlines recently began a code-share program, creating the perfect opportunity for Huang to take advantage of the new partnership). Once Huang had his tickets in hand, he documented the entire experience—from Singapore to the U.S. and back, with seven total stops—for his website, Top Miles, where he teaches other people how to find and use air-travel hacks.
While Huang's feat is impressive, it's not impossible to replicate yourself, provided you're willing to do your research, book well ahead of time, and possibly use all of your miles. Condé Nast Traveler reporter Cynthia Drescher was able to experience the first class cabin (her fare, between London and Abu Dhabi, would have cost "only" $4,000 had she paid retail price) on another Middle Eastern airline, Etihad, by using miles and paying a small fee, a la Huang: "I bought my tickets five months ahead of my travel date, redeemed 40,000 American Airlines AAdvantage miles, and paid $155 in fees for the seat," she explains. And once you do book Emirates's cabin experience, the perks are worth the money: Think a separate, private boarding door with no line, unlimited food and drink, top-shelf liquors and Champagne, use of first-class lounges in layover airports, a full lie-flat bed, and an on-board shower with heated floor so you can arrive at your destination rested and relaxed.
There's only one problem, though: You may never be able to travel normally ever again.