Have you been wanting to get away on a dream vacation to Europe for a while but keep putting it off for one reason or another? Well, today is the perfect day to nail down your plans. Today is National Plan a Vacation Day! AAA and Project: Time Off have declared today, January 30th, to be the inaugural National Plan a Vacation Day, encouraging people to stop wasting their vacation days and really plan something special for their themselves and their families. A stunning 54% of Americans fail to use their vacation time! Don't be one of these people! Start planning your trip to Europe right now!
Start Off Right By Flying Business Class to Europe
If you're going to fly all the way to Europe for the dream vacation of a lifetime, why start it out on the wrong foot by flying the whole flight cramped in economy class? Start your vacation off right by deciding to fly business class to Europe instead. By doing so you and your family will enjoy plush business class seating that can recline and really let you relax, with plenty of leg room and enough privacy that you'll surely be able to sleep and rest up for when you land.
The Perks of Flying Business Class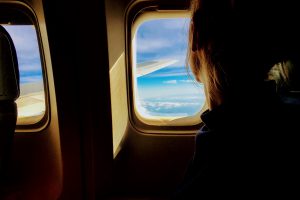 There are many perks of flying business class besides a comfortable sea, as you'll soon discover. You'll be treated to mouthwatering business class cuisine, which is miles above the standard airplane food you get on other flights. Prepared by a top-notch chef, and served with champagne if you'd like, your meal is guaranteed to delight and satisfy. You'll be supplied with soft comfortable blankets, pillows, and often even pajamas that you get to keep! And to top it off you'll even get an amenity kit, loaded up with complimentary items to make your flight more enjoyable. And what about the kids? Well, there is plenty of on board entertainment including movies, music and often even wifi to keep them occupied during such a long flight so you'll be able to relax and enjoy the flight, arriving at your destination refreshed and ready to take in the sights your vacation to Europe has to offer!
National Plan a Vacation Day and Flying Business Class Go Hand In Hand!
One of the things people look for when planning a vacation are great deals. Lucky for you, if you're looking for discount business class flights, you'll certainly be able to find them if you start planning today. There are many tips and tricks you can use to find cheap business class tickets to Europe, such as planning ahead, signing up for airline newsletters and social media to wait for them to share exclusive deals, searching out mistake fares, or even booking your flight on certain days of the week, but we'll just help you cut to the chase and say if you really want to know how to get cheap business class tickets to Europe, the best way to do it is by booking your tickets with us! We can literally help you save between 30 and 70% off!
Use National Vacation Planning Day as a great excuse to start planning your European Vacation today, and book the best business class flight to Europe for the lowest price possible. After that, you'll just need to pack your bags, get a few destination guides, and start day dreaming of when your plane will take off!