Flying business class is much more than simply a means of transportation. It's an exhilarating experience, which starts before you even board the airplane. If you've always traveled in economy, flying business class for the first time will open your eyes to a world of luxury that will exceed your expectations for service and comfort. There's no question that purchasing premium tickets for your next trip to Florence or any other distant location will completely transform your travel experience.
Five-Star Service
The wonderful service begins as soon as you get to the airport. You know that feeling of panic when you arrive a bit later than planned, and find yourself in a massive line-up at the check-in counter? Consider that fear and hassle a thing of the past, as you will be escorted through a priority lane for check-in, security clearance and flight boarding.
Lavish Airport Lounges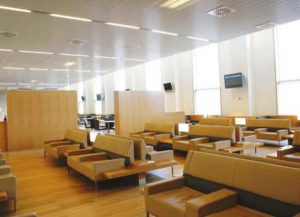 Although you don't need to arrive early when flying business class for the first time, you might want to consider getting to the airport with enough spare time to visit the exclusive lounges. Business class lounges provide travelers with a serene and lavish environment, featuring exceptional cuisine and top quality beverages.
Sit on plush lounge chairs while reading your favorite book, or choose from a vast range of entertainment options to pass the time. Many business class lounges also feature extravagant spa services, allowing travelers to rejuvenate either before or after a long flight. And if you want to be productive, utilize fully-equipped work spaces with modern technology in a professional environment.
Sounds pretty great, right? Well, this is all before you've even boarded the plane! Now it's time for the luxury to kick into high gear.
Absolute Comfort Aboard the Plane
One of the most incredible moments of flying business class for the first time is when you get to your airplane seat. Remember when your legs would be cramped up against the seat in front of you in economy class? You'll quickly forget about those experiences once you discover the incredible comfort that awaits you in business class. These days, business class seats are not only luxurious to sit on, but they recline to become a fully-flat bed, allowing you to actually sleep properly during the flight.
And that's not all! Your business class area also includes ample desk space for you to get work done during the flight, in addition to a vast amount of room for your carry-on bags and any other belongings that you bring on board. No more shoving your baggage into an already crowded overhead compartment in economy class. You'll be amazed by the seemingly endless amount of room that you can use when flying business class for the first time.
Feast On Five-Star Cuisine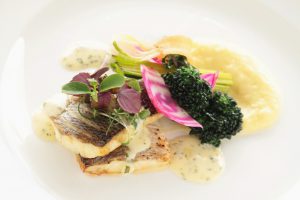 There's no way to discuss business class travel without talking about the food. Remember when you would struggle to figure out what you were actually eating when flying in economy class? That disgusting food will be a nightmare of the past, as you enjoy five-star cuisine prepared by top chefs, with delectable options such as filet mignon, black caviar, and other delectable dishes being served to you with a smile. And that brings us to the exceptional overall service! Flying business class for the first time will make you feel like a celebrity, with a high level of attention that you would expect a star to experience. The staff are ready to serve you at a moment's notice, and the food and beverages are unlimited on most flights.
The Experience of a Lifetime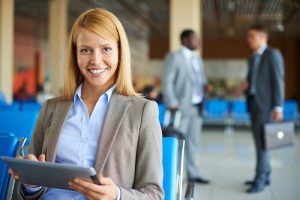 Flying business class for the first time isn't likely to be the last, as travelers are treated to a luxurious experience that feels like visiting a five-star hotel or a top level restaurant. Imagine enjoying absolute comfort and exemplary service throughout your journey, arriving at your destination feeling rested and ready to embark on your trip. Purchase business class tickets today and prepare yourself for the experience of a lifetime!