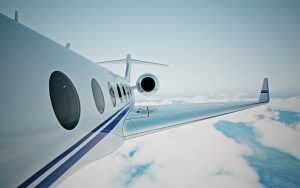 Nearly 30.78 million U.S. citizens traveled abroad in 2014, which means there are countless Americans who are likely in need of some tourism advice. Whether you're traveling to Rome on a short business trip or you have only just a few days to spend in The Eternal City before jetting off to your next destination, you'll want to make the most of what time you have. While Rome wasn't built in a day, you can still experience and enjoy a lot of it in a few! Here are some of our favorite must-sees and general tips for immersing yourself in this magical city in a short timeframe.
Make time for monuments
One of the best things about flying first class to Rome and getting to spend time there is the city's rich history. From the Roman Colosseum and the Trevi Fountain to the Forum and the Pantheon, there is no shortage of preserved architecture to feast your eyes on. Even the neighborhoods are a sight to see. Do a bit of research before traveling to Rome and decide on which monuments you can't afford to miss. Then, figure out which are in closest proximity to each other and plan your days around the region (and around any events happening during your stay).
Taste the tradition
You can't even think about hopping on your first class flight to Italy without thinking about all the delectable dishes you need to try! A lot of Americans are surprised to find they eat much healthier while they're in Italy — but you'll never feel like it when you're there. Roman cuisine typically uses fresh, seasonal ingredients prepared in relatively simple ways. There'll be plenty you recognize (pasta dishes and breads) but some may be new to you. Don't be afraid to be a little adventurous! Locals will often point you in a better direction than your tour book might. And of course, eat all the gelato you can.
Take a tour
Not quite sure what to see and do when you get there? There's absolutely nothing wrong with signing up for a guided tour. There are all kinds of options available, from walking tours to Fiat and Vespa tours. You can even book an after-hours tour of the Sistine Chapel to get an insider experience. Just be sure to do your research (and check reviews) to ensure you bring all the right things and know what to expect. If you don't know the language or don't feel comfortable navigating around the city on your own, this can be an excellent option.
When traveling to Rome, the sights, the smells, and the tastes of the city are often the most important. While how you structure your trip is up to you, these tips should act as a great starting point for your itinerary planning. And to find out more about booking the best price first class flights to Europe, contact Wholesale Flights today.