Germany is quickly becoming one of the top travel destinations in the world. It's an extremely diverse country, but it seems there's a youthful energy no matter where you go within it. Nowhere is that truer than in beautiful Munich.
Known as the business center of Germany, Munich also houses as many art galleries and nightclubs as you could hope for. If you'd love to see this magnificent city in all it's glory, and are wondering how to get cheap business class flights to Munich, you've come to the right place.
How to Get Cheap Business Class Flights?
If you're wondering how to get cheap business class flights, the first thing you need to understand is that booking discounted business class flights requires some out of the box thinking. Any small edge you can gain will help you achieve your ultimate goal. One thing to be aware of is something called 'fifth-freedom routes'. It's a concept the average traveler takes for granted, but can mean big savings for you. Michael Spelfogel of The Points Guy explains in the following excerpt:
If you're unfamiliar with the concept of a fifth-freedom route, note that it's a flight operated by a foreign carrier between two foreign countries as part of service connecting those points to the airline's home country. For example, Delta operates flights from Minneapolis (MSP) to Tokyo (NRT), and the same aircraft continues on from Tokyo to Singapore (SIN). The flight between Tokyo and Singapore is operated between two foreign countries for Delta, an American carrier. But Delta can carry passengers from Singapore — a city it could not otherwise reach with nonstop service from Minneapolis — to the US and also from Singapore to Tokyo.
Fifth-freedom routes can often be had at prices lower than airlines that are based in your departure or arrival country. By keeping an eye on these unique flights you'll increase your chances at landing cheap business class flights to Munich.
How to Use Social Media for Cheap Business Class Flights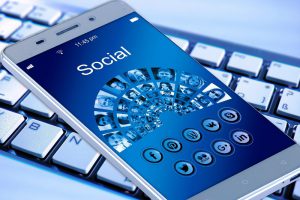 Another thing you should be plugged into hen searching for cheap business class flights is the social media accounts run by various airlines. These days, companies are more eager than ever to promote their brands to young technology savvy customers. Social media is a way to tap into this demographic. Talia Avakian of Business Insider corroborates this in the below snippet:
Airlines have been using social media more to spring up last-minute deals for their customers. They'll often tout deals on Twitter and sometimes offer special sales to Facebook fans, but you'll need to act on these fast, since they can go quickly.
If you have a Twitter account, simply open it up, and follow every airline you can find. And it's not just Twitter; Facebook and Instagram are two other platforms that are relevant to your search. By closely tracking the social media accounts of airlines, you're likely to find some terrific deals. Airlines will often reward their online followers with exclusive discounts and deals that you won't find anywhere else!
Finding deals on business class flights takes a bit of effort. A certain attention to detail is sometimes required in order to get a great price. But it doesn't need to be tedious. If you think about it like a game, it can actually be fun. When you're scanning your twitter for sales and you find one, it feels like a big win. We hope all of this helps you find cheap business class flights to Munich or other great destinations in Germany like Frankfurt or Berlin. With so much to do and see, you're almost guaranteed to have a good time. Bon voyage!