If you've flown business class before, you know that it's a wonderful experience from beginning to end. Truly, premium tickets make a massive difference in the enjoyment of your travel time, removing the exhaustion and frustration of economy travel and replacing it with absolute comfort, luxury, and superior service.
We bet you're convinced that premium tickets are the best way to sail the skies for your next trip. But the big question remains: when is the best time to find business class deals?
Unfortunately, there's no magic answer for when you can buy tickets at the lowest price. At the same time, there are some general guidelines for when you're most likely to find great business class deals.
Cheapest Time of the Year
Many people believe that published airfares drop in late August, as the leisure travel ticket demand starts to wane during this period. However, not everyone agrees that this is true, and you may find that it's no easier to find business class deals at this time of the year. At the same time, many experts refer to this possibility, so it's worthwhile to check it out if you have flexibility regarding when to book your trip.
How About the Days of the Week?
Business class prices are constantly changing, and it can be difficult to know which days are best for finding business class deals. Many travel experts say that Tuesdays are most likely to have the largest percentage of price drops, while Wednesdays are often a close second. At the same time, every destination is different, so it's advisable to speak to a specialized travel agent about the days of the week that would make you most likely to secure business class deals for your next trip. For example, you may discover that there is a different prime day of the week to book a flight to Amsterdam than there is to save money on a trip to Madrid.
Book In Advance or Last-Minute Sales?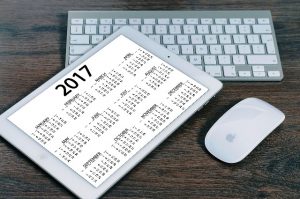 This is a hard one. Even the most experienced travelers find themselves wondering whether they should wait for a better price or book the business class deal that is available right now. And although there's no magic answer, various research suggests that the prime booking window is between 21-112 days from your departure.
Now, this is obviously a very wide range, but the idea is that you'll be most likely to find amazing business class deals within this time-frame. Book too early and you risk missing an upcoming discount, but wait too long and you are very likely to pay a high price for your premium tickets.
So, Where Does This Leave Us?
The fact is that there really aren't any magical answers to when you have the best chance to find business class deals, but these general guidelines should be helpful. Overall, the best method is to utilize the services of an agency that specializes in obtaining cheap business class flights. These agencies have access to low fares that you won't be able to find from other online booking sites or directly from airlines.
Our Advice on Business Class Deals?
Contact a specialized agency today and let them help you find amazing business class deals for your next trip. Bon voyage!