Planning a trip to Europe is an exciting endeavor, but it can also be a costly undertaking. However, a lot of people will visit multiple cities when they travel to Europe, which opens up several possibilities for where to initially land. There's no question that flying in business class is the perfect way to travel, but what are the best European destinations for cheap business flights?
There was a time not too long ago when the cheapest flights into Europe were those that landed in the largest and busiest airports, but this has changed in recent times. At this point, these airports are sometimes the most expensive destinations to fly into within Europe, so travelers seeking cheap business flights may be smartest to start elsewhere.
Business Class Travel to Europe
Traveling in business class is far superior to economy class, and although it's more expensive, doing your research can allow you to find affordable prices. It's best to have some flexibility in your arrival destination to allow you to purchase tickets for flights that are cheapest within the general area of where you're planning to visit.
We've compiled a list of the lowest priced European cities to fly into to help our readers find cheap business flights for their next trip.
Copenhagen, Denmark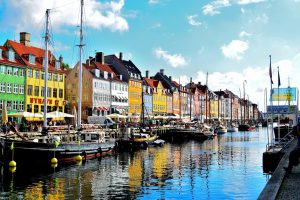 Many cheap business flights can be found from major U.S. cities arriving in Copenhagen Airport, making it an ideal starting point for a European adventure.
Stockholm, Sweden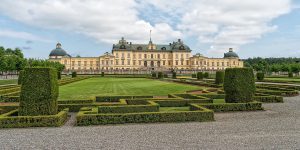 Some of the lowest flight options arrive in Stockholm Arlanda Airport, while other very cheap business flights can be found that arrive in Stockholm Bromma Airport, which is closer to the city center.
Oslo, Norway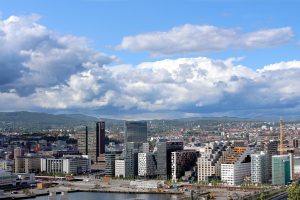 There are many exceptional deals available for cheap business flights to Oslo Airport. Although the city itself is quite expensive, it can be the perfect place to fly into before heading off to other destinations.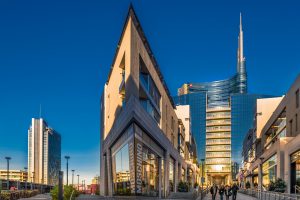 It may come as a surprise that cheap business flights to Milan can often be found. This city has become more affordable for incoming flights in recent years, and is typically a cheaper choice than arriving in Rome.
Barcelona is another excellent choice when searching for reduced airfares. It is served by all of Europe's major airlines, and is often significantly cheaper than flights arriving in Madrid.
Although Frankfurt isn't much of a tourist destination, many travelers will be able to find cheap business flights arriving there. The city's airport is the busiest in Germany, and is typically a much cheaper destination than Berlin.
How to Get Cheap Business Class Tickets?
The Points Guy, a Forbes contributor who is an expert on securing travel deals, offered the following insights into obtaining cheap airline tickets:
Airfare is often the biggest travel expense, and though you can often avoid high costs by redeeming miles or points, this isn't always a possibility. Whether your rewards account balances are low, you're battling airline blackout dates or you simply want to earn miles on a paid ticket, it helps to know how to find an affordable flight in a pinch.
Keep in mind that it pays to be flexible when it comes to finding cheap flights. Often, fare deals only apply to specific dates or only become available at the last minute. On the other hand, planning months in advance gives you plenty of time to research options and hold off on booking until prices drop.