Whether you're a frequent business class traveler or you've simply read about the perks that come with premium tickets, everyone knows that flying business class provides a far superior experience than economy travel.
Business class travelers enjoy a seemingly endless series of exceptional services and amenities, including access to luxurious airport lounges, a fully-reclining seat on the plane, five-star cuisine throughout the journey, priority boarding and security clearance, and much more.
Are there cheap business flights to Europe?
Luckily, there are! Several methods exist for obtaining cheap business flights to European destinations, including Florence, Paris, Prague, and pretty much anywhere else that you want to visit.
By utilizing the services of a travel agency that specializes in cheap business flights, you will never have to pay full price again. In fact, these companies are able to save you as much as 40 to 70 percent off the regular price. Now, you're probably wondering how this is possible. Well, these agencies have negotiated deals with major wholesalers and consolidators, which provide them with access to databases containing cheap business flights to Europe. These exceptionally low prices cannot be obtained through other booking websites or directly from the airlines.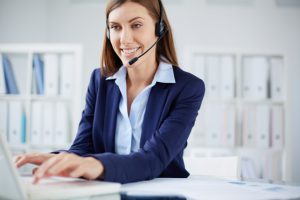 Using an agency that specializes in cheap business flights is not only a fantastic way to save a lot of money on your tickets, but it will also provide you with exemplary customer service throughout the booking process. You will gain access to a personal travel concierge who will work diligently to find you the very lowest prices for your flights. You will be amazed to discover that cheap business flights to Europe do indeed exist, allowing you to travel in the utmost style without breaking the bank.
Enjoy all of the luxurious of business class travel at a price you can afford by contacting a reputable company today. Why pay full price ever again? Forget it! Book a cheap business flight to Europe for your next trip, and you are guaranteed to have an amazing experience, arriving feeling your very best and ready to explore your destination.
Travel blogger Lars Condor offers another worthwhile tip to help you save money on business class flights to Europe:
With the U.S. dollar surging against the euro, international business class travel is now more affordable for Americans than it has been in years. This year, the euro fell below 1.10 against the dollar for the first time since 2003. Although a U.S. flight out might carry a hefty fee, there is a trick to making business class trips to Europe more affordable.
The secret is to base your trips out of Europe
By deploying a strategy that travel professionals call "offshore originations", savvy international travelers from the U.S. can take advantage of lower business class fares with relaxed penalties by starting a pattern of round-trip flights that originate in Europe, instead of in the United States.
This tactic saves money in the long run because business class fares between, for example, Rome and Los Angeles are currently more than 50 percent less expensive compared to business class fares with the same airline originating in Los Angeles.
Here's how it works: first, travelers arrange a one-way "positioning trip" using money or miles from their home city to Europe. Then, they purchase round trip business class travel from Europe to their home city. After the initial positioning trip, travelers will have a spare return flight to Europe that will be ready to use for their next trip overseas. This can take some advanced planning, but with a little research or the help of travel intelligence companies, the savings on your next international business class flight can be substantial.