Anyone who's ever flown coach knows that it can be an exhausting experience. The seats are packed close together, and finding room for your arms and legs can feel impossible. The food often leaves something to be desired. Your choice is usually between something like liquid mashed potatoes with tough meat, or mushy pasta. If you're tired of all that economy offers, you may be wondering how to find discount business class airfares. Here are a few tips.
Use Air Miles to Get Discounted Business Class Airfares
Most of us use our air miles without thinking much about it. We see that we can get a flight with our miles, and then we do it. An important thing to remember is that you can actually get better value for your miles by using them as a way to get discounted business class tickets, rather than wasting them on economy. A savvy blogger explains this idea in more depth in the following excerpt:
Generally the optimal use of air miles is booking long-haul international business or first class tickets on top airlines. This is because standard revenue tickets for premium cabins are so expensive, on average 3.6x the economy fare, as we saw earlier. This ratio on award charts is usually less.
You always want to make sure you're getting top value out of your hard earned air miles. The best way to do that is to apply them towards a business class flight. You'd be amazed at how using your miles can help you get cheap business class airfares to destinations all across Europe and around the world.
Opting In to Find Discount Business Class Airfares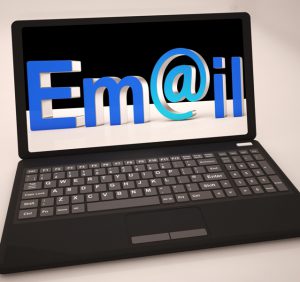 Another way to find discount business class airfares is to make sure to sign up for email newsletters from Airlines. By opting in to their mailing list, you have a more direct line to the airlines. You'll be one of the first people to know, should a great business class ticket deal comes along. And don't just stop at email; check regularly on social media sites like Twitter and Facebook where airlines will often post amazing discounts for business class and first class tickets alike. In this day and age of technology, those who are the most connected will have the best shot at finding discounted fares.
Our final piece of advice to you is an important one if you want to truly find the biggest discount on your business class tickets. Always search for ticket prices as one person, rather than as a group. If you're a family of three, you're probably used to booking three tickets at a time. This is a mistake. Because of the way that airlines dole out tickets, you'll likely end up paying more. A travel blogger elaborates on this fact in this informative excerpt:
Don't search for or buy multiple tickets in a single purchase. Airlines always show the highest ticket price in a group of tickets. For example, if you are a family of four and searching for four seats, the airline will find four seats together and show your fare based on the highest ticket price. So if seat A is $200, seats B and C are $300, and seat D is $400, it will price those tickets as $400 each instead of adding up the individual ticket prices. Therefore, always search for tickets as a single person. Afterwards, in the checkout process, you can pick your seats so you and your family are sitting together.
Hopefully you're not smacking yourself in the head for having made this mistake in the past. At least you now you know. So, the next time you are trying to find discount business class tickets to Europe for your family vacation, or group business trip to London, give this trick a try. You'll be amazed at the money you can save by doing this!
Traveling is one of the most exciting parts of life. It's a shame that the flight over can be such a pain. Many people have changed that by learning how to find discount business class airfares. By following these simple tricks, you'll be well on your way to finding cheap business class tickets to Europe, and pretty much anywhere else!
We wish you happy deal hunting, and safe travels.